For a lot of women, following wedding trends and keeping up with style is a must. Aside from colored stone engagement rings that are on the rise in popularity, Etsy has released their 2018 wedding trends report based on popular searches in their shop. We can definitely see why they're trending! *heart eyes*
From stacker rings to pets as bridesmaids (okay, kind of), there's something for every alternative bride-to-be. These are some of our favorites from the list that we hope you will love just as much!
STACKER RINGS
Holy finger candy! This has been a trend that has been growing, especially with younger brides. Surrounding your engagement ring with a couple bands helps keep it symmetrical, but don't go too overboard because you can have too many. We carry several options from popular bridal lines like Sylvie, Simon G and Sethi Couture that are very unique. There are so many different styles that you can choose from and our jewelers would love to help you choose bands that will compliment your stone and engagement style.
If you're all about the trends, go for rose gold or even a two-toned style.
STATEMENT VEILS
Long veils are sure to catch everyone's attention. These statement veils are longer, embellished and oh-so dramatic. These types of veils can make a simple gown look completely different! It's the perfect addition for making your special day spectacular and for staying true to style. Plus, this type of veil would look amazing in those photo-ops as Mrs.
EMBROIDERED GOWNS
A simple satin gown is a great go-to dress, but if you really want to stand out, it's all in the details. Many gowns are now made with delicate patterns of different types of laces that add a little more class. This type of gown has gained 40% more product views and searches compared to last year. If you want to dress your wardrobe up even more, we recommend a nice pair of diamond and pearl earrings or even a pearl necklace.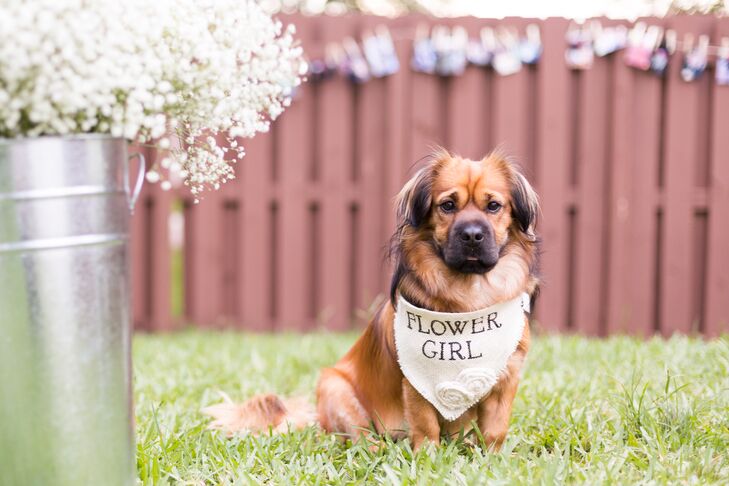 PETS
Ever since one couple gave their bridesmaids and groomsmen puppies to hold in their photo shoots, it has been a big trend ever since. People have even had their pets serve as ring bearers. How cute! This is a great way to get the furry family members involved in one of the most special moments in your life.
Are you getting married soon and have a Josephs Jewelers engagement ring or wedding band? Show off your photos by using #JosephsJewelers on Facebook or Instagram!